Maverick Video Group – 7 Step Processs
Producing a video presentation can seem like an awesome task. Our experience will guide you from the original concept through the final presentation.   To further guide you along the path of video production we have prepared the following outline of the steps necessary to assure a presentation that meets your needs within your budget. It gives you an idea of what is expected and what you can count on from us.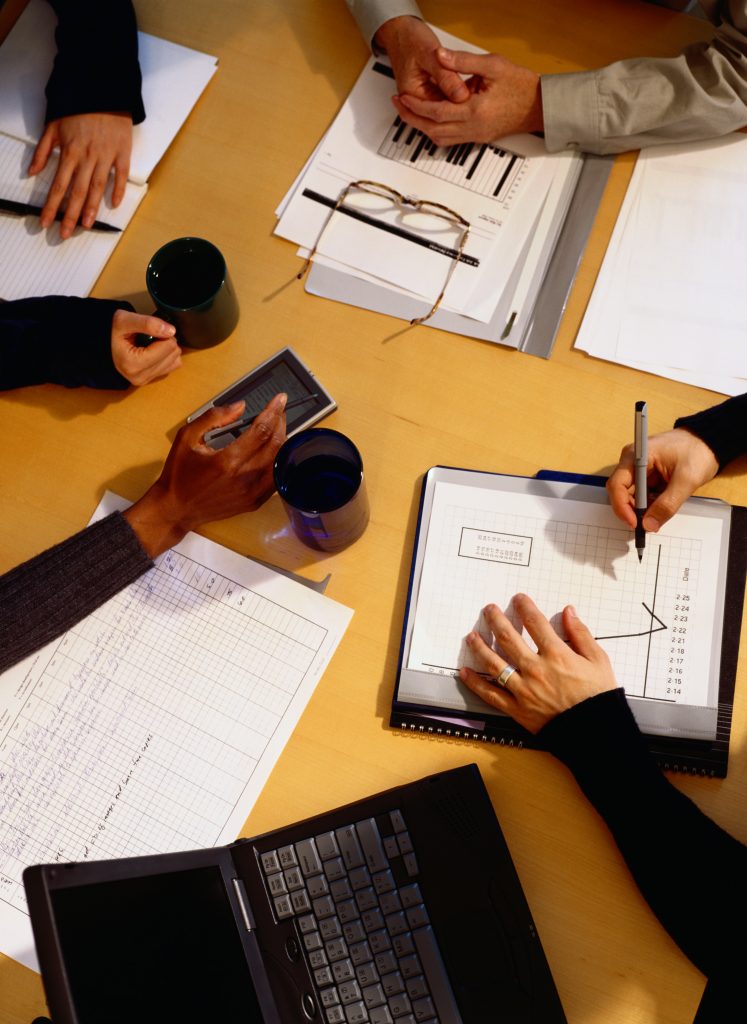 At the first meeting between your company and our producer or writer, we will ask many questions. The answers to these questions will enable us to develop a concept and design a video presentation that will reach your audience and assure that they retain the facts as presented. Input from everyone involved in the project is extremely important at this meeting.
What is this's purpose?
What are the goals of the video?
Who is the intended audience?
How will the video be distributed? Social Media,Youtube, Television, DVD etc.
What is the budget?
How long does the video need to be and why?
What is the timeline for production and completion?
With the information we gather from the our first meeting we will go away and create the proposal for our production services. If all goes well, an agreement will be reached, a deposit received and we can get the production process started.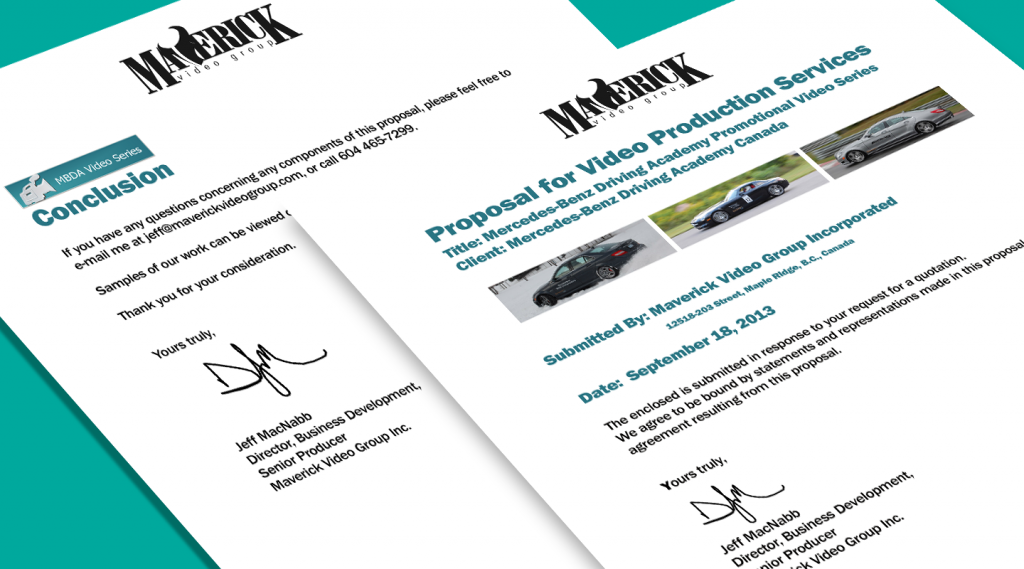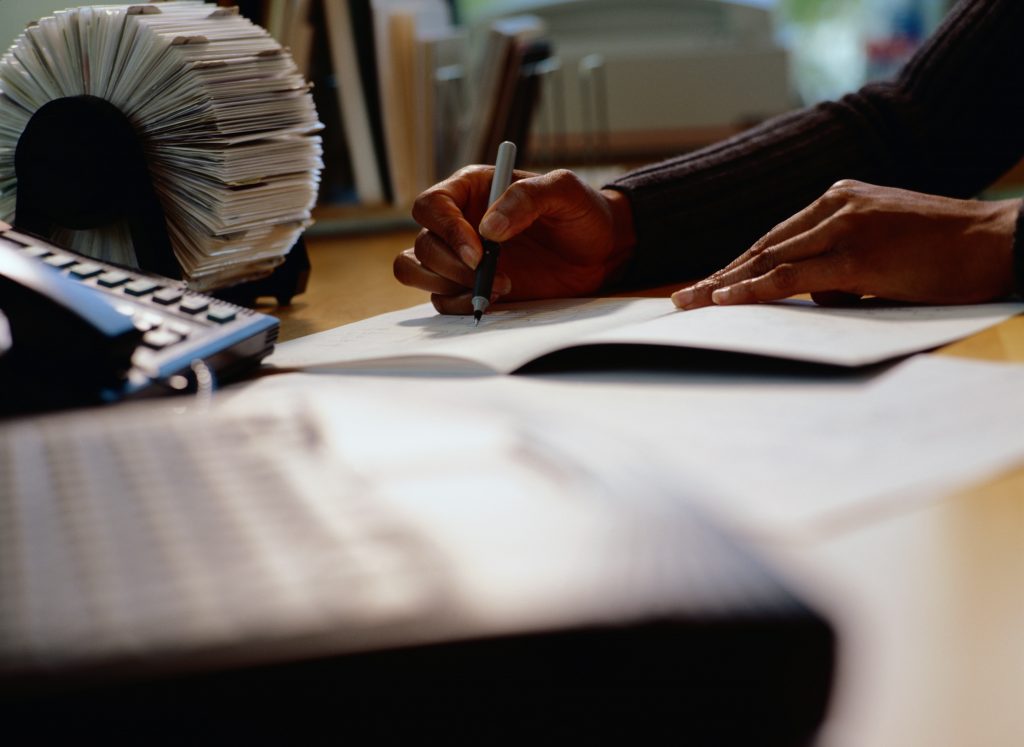 Step 3: Pre-Production – IT ALL STARTS WITH A GOOD STORY
One of the most important stages of a video project is the script. Targeting a script for your audience. takes experience and creativity. Our creative writers have proven themselves time and time again, script after script with countless numbers of successful productions Script writing and concept development is a team effort by the writer and producer with input from other creative members and client staff members who will be working on the production. Creative concept is also developed at this stage.
Step 4: Pre-Production Meeting
At this meeting we will present our interpretation of the script and describe our concept for  the video that will accompany it. We will discuss the changes you might like and give you our opinion. Remember, the final version must be to your specifications, but it is our duty to provide our professional advise along the way.   During this second meeting we begin our scheduling of production. This is a very important part of the project as efficient scheduling is the best way to control the budget. Extra effort here will pay off at the completion of the project. It is recommended that you designate one person to assume responsibility for scheduling with us.   At this point, we should have our priorities set. Our writer will continue development of the script until it receives your approval. Please read the script carefully; you will be asked to initial it upon approval. Corrections or changes after your approval may incur additional charges. On-camera talent, narration, location and production coordination may be finalized at this stage finalized . Maverick Studios will help you select a narrator from our files or work with anyone you choose. Cost will vary with the talent used.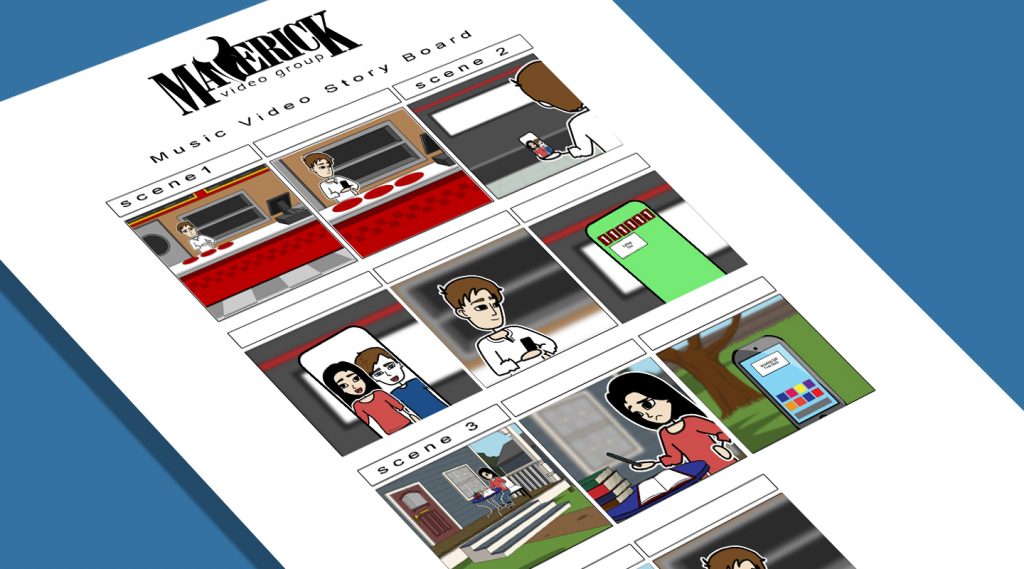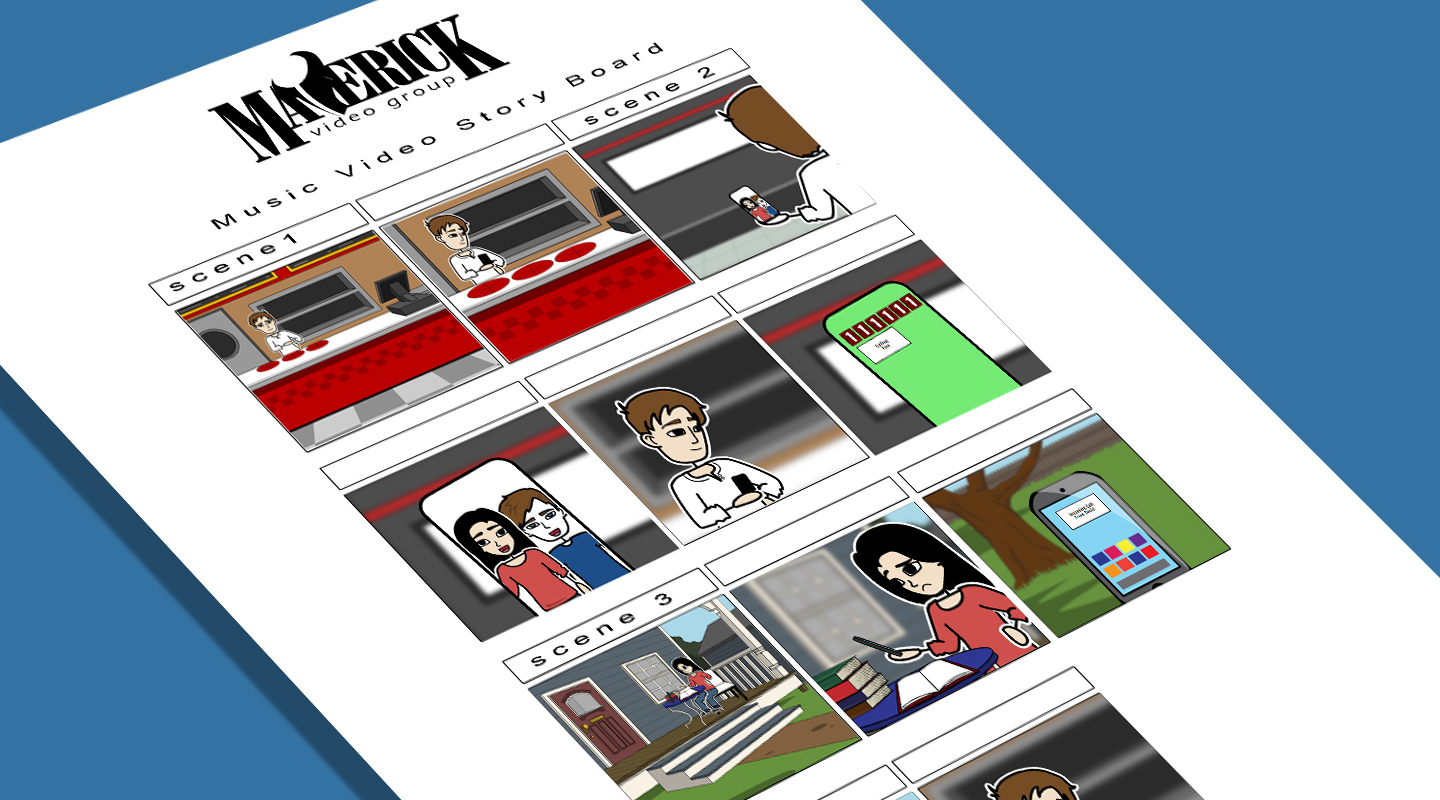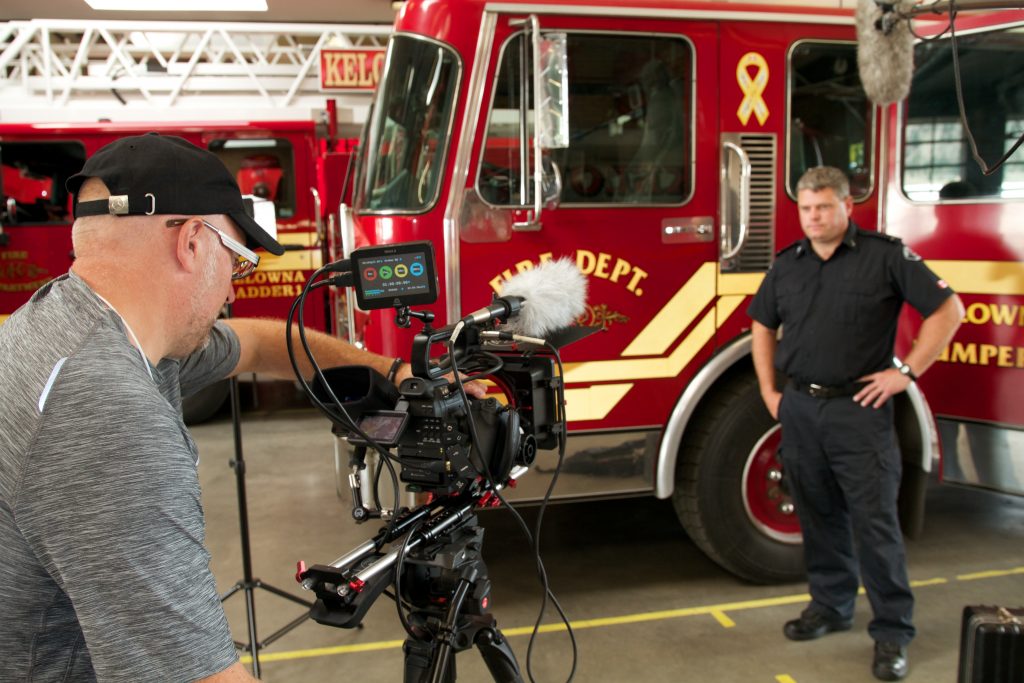 On-location, in-studio filming and asset acquisition  as per the script; deviations can affect the final cost. It's also important that everything and everyone be ready to start at the appointed time if there is one. Graphics, motion graphics and 3d animations  play an increasingly important role in most productions. Logo treatments, background graphics, charts, pictures, and computer generated animation can make an "ordinary" program a real standout.
The edit suite is where it all comes together.  It is the mixing bowl where all the ingredients, including artwork, video footage, graphics, music, narration, and most of all, creative talent is blended into the final presentation. Editing can be a long process as we strive for perfection. In most case, you will have an opportunity to view a rough cut edit and provide approval for selected scenes and flow of the production. After the rough cut is approved we will create a finished master. We will select music to complement your production. This is a very important aspect of the final presentation.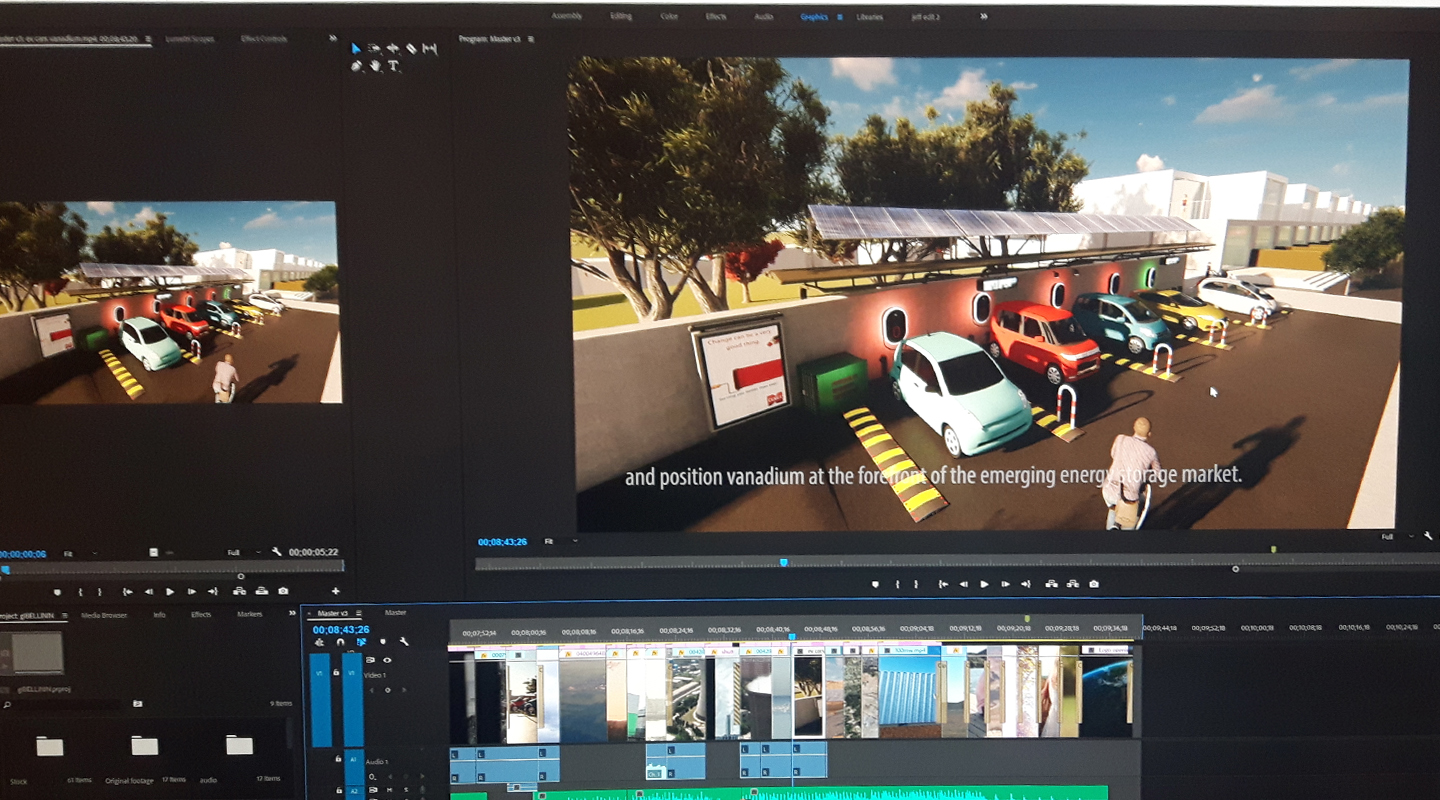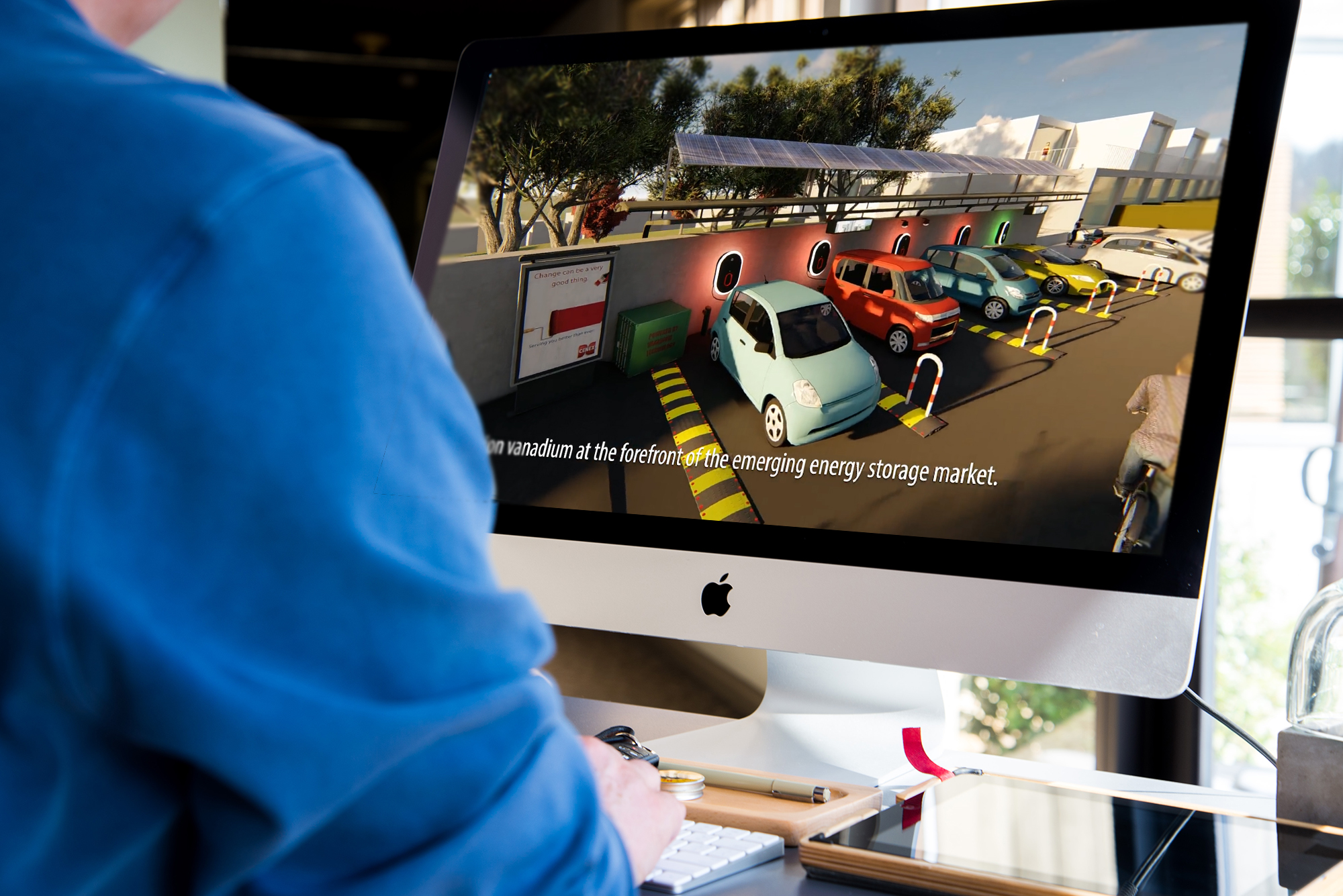 Step 7: Final Approval and file creation
One you've seen the final production and given your thumbs up, we create files for distribution. Different media like TV, Youtube, DVD and social media platforms will require different file types.  We can sort that out for you. Let's get busy! Producing a video may seem like a daunting task and to be honest sometime it can be!  But we've done it thousands of times and achieved amazing results for our clients all across North America.