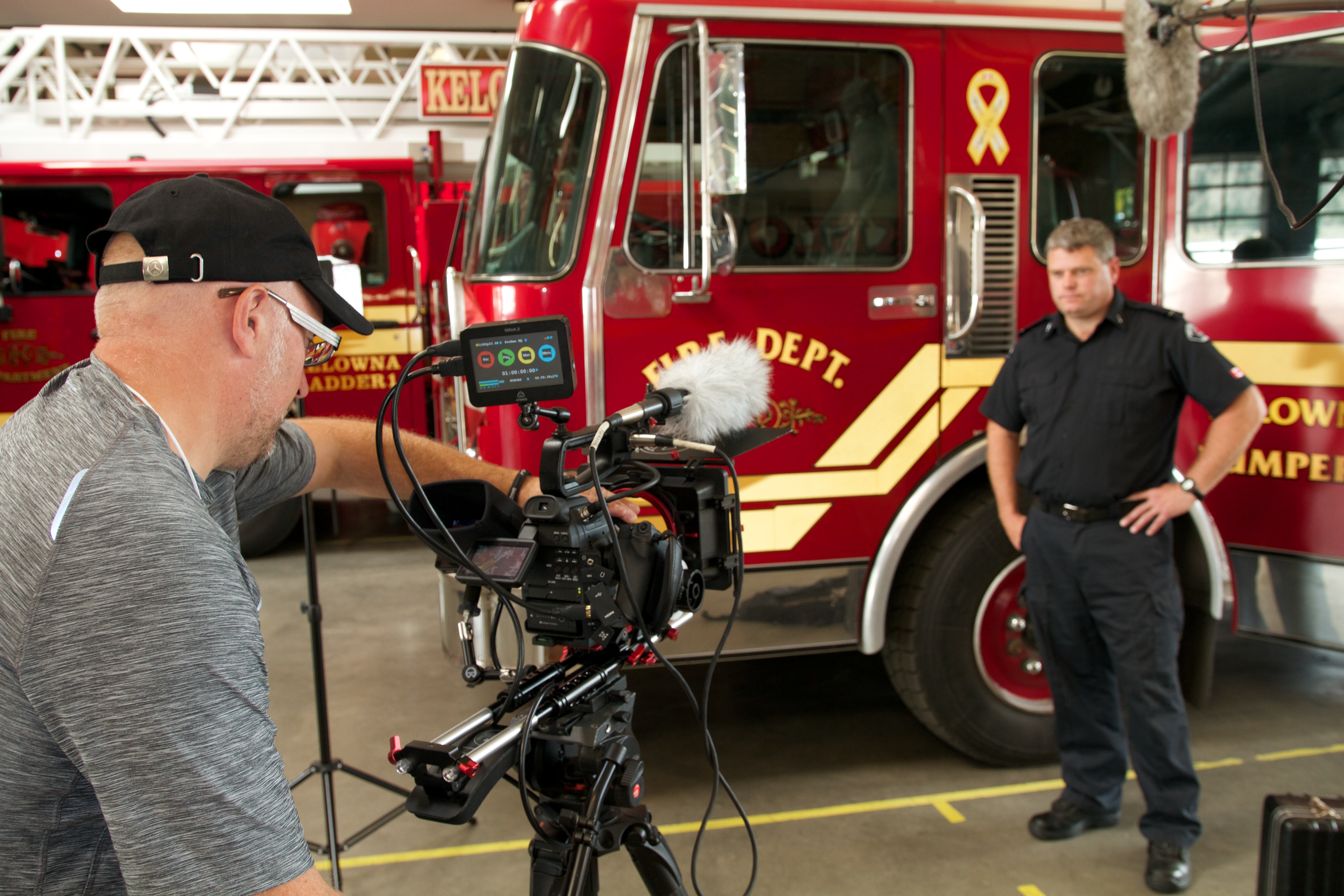 Frequently Asked Questions
Because many clients aren't familiar with video production, here are answers to some commonly asked questions
about the process of creating a promotional, educational, or training video:
How much does it cost to produce a video?
Each project is unique so quite simply that's like going onto a car lot and asking "how much is a car?" If a script is provided with a creative concept, pre-production, post-production and production requirements established, then we can provide a quotation based on those requirements. Alternatively we can help you develop a realistic and fair budget for both parties. We generally provide a "not to exceed" proposal which takse into account the many factors which determine a project's budget. This also provides you with a safeguard against unexpected costs.
Smaller production can be charged on an hourly, half day and full day rates. Please contact us and we can provide more detailed information on pricing your video project.
Like most production companies, we ask for payment in installments.
Can we do the filming first and write the script later?
Sometimes this works – for example, when the project is a documentary type story or where you need to capture interviews to help create the script. In general, however, shooting a video without a script is like building a house without blueprints. Without careful planning, a project will almost always wind up costing more than expected and be less successful in conveying your message.
What's involved in writing a script?
Scriptwriting is different than writing print copy. Visuals – not words – carry the message most strongly in video. In fact, research studies show that people remember far more of what they see, rather than hear, in a video.
Thus, a video script involves more than just a narrator's lines. It plots out all the visuals, contains the creative elements which will grab and hold the audience's attention, and serves as a plan for the actual production work.
If you want to write your own script, we can provide Script Consultation and make suggestions about adapting your message to video.
If you'd like us to write the script, we will work closely with you to develop a program which effectively communicates your message. There are four stages to the process:
Research using your printed information, site visits, and interviews with your staff.
The Treatment, a condensed version of the script which describes in a general way what will be seen and heard.
The Rough Script, a draft which will help us decide in more detail what the finished program will look and feel like.
The Final Script. Like each of the above steps, this is subject to your approval.
Many viewers won't sit through a lengthy sales or promotional video.
One of video's strengths is its ability to condense time. You can take advantage of this by thinking in terms of a program no more than 4 minutes in length for most sales and marketing videos. (Some very effective sales videos are only 1-2 minutes long.) Use print materials to convey some of your more detailed, technical information.
However, having said that the length of the video depends on the audience, the delivery medium and the message. For example. If you had a million dollars to invest in a gold mining company, would you watch a 30 minute video presentation on it? I would! I would want as much information as they can give me! Here's another example: Would you watch a 40 minute video presentation that provided you with information on new developments in cancer treatments if you had cancer? I think yes and so would I.
So there are many factors which affect the length of a video.
We can help you determine video length based on the information you need to convey.
What's involved in the actual production?
After the final script is approved we'll work with you to develop a production schedule. Most people are surprised to see how much time is needed to set up a scene, especially if additional lighting is required. We believe that good productions are the result of craftsmanship, and much of this involves carefully planning the shots. Please bear with us as we set up our strange looking equipment, check audio and video levels, and shoot a scene more than once.
Editing is usually the single biggest expense in a video project: it can take as much several hours and sometimes days to edit a finished minute of video, especially if the client wants a large number of elaborate graphics and special effects. You can save money using just a few such effects and animations and graphics. In fact, too many special effects can actually detract from your message.
What about narration and music?
There is a lot of professional narration talent out there. We will help you get the best voice to read your script.
As for music, unfortunately you can't just take any piece of music you like and add it to your video. There are copyright laws to protect the artists. Especially if the video will be broadcasted on TV or Youtube. We have access to a huge library of music that can be purchased for a nominal fee. In most cases you will have rights to this music for your production in perpetuity.
We hope that this information will help you approach your video production with confidence. Please do not hesitate to contact us with more questions. We look forward to working with you.